Why Pre-Owned Subaru Cars are Built to Last, Especially the Impreza Sedan at our Norwich, VT Dealership
If you're in the market for a used car, the Subaru brand is hard to beat when it comes to reliability and the ability to last for years to come. Its sedans and crossover SUVs are known to earn top safety ratings and the all-wheel drive feature, usually standard on Subaru models, is one of the brand's best perks. Most automakers make this an available option, but not Subaru.
The all-wheel drive is an especially great benefit to drivers in Lebanon NH, Hanover NH, White River Junction, and Woodstock VT when they need to navigate icy and snowy roads in the wintertime.
Why the Impreza Sedan & Hatchback in Norwich, VT are Perpetually Popular Cars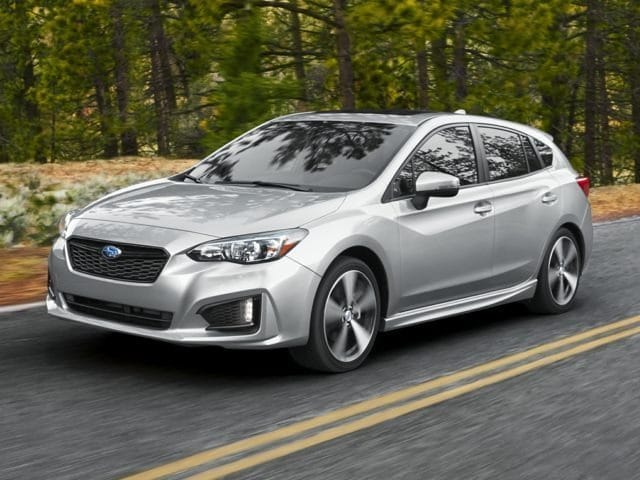 The Impreza is one of Subaru's most affordable options, and it's available in a sedan or hatchback.
What is the history of the Subaru Impreza?
The Impreza originally debuted for the 1993 model year and boasted coupe, sedan, and wagon body styles. All-wheel drive became standard in 1997 in an attempt to set Subaru vehicles apart. 
What features are available in the Impreza today?
The latest generation debuted on the blacktop at the 2016 New York auto show. It is a little lighter and bigger than the 2012 generation. Subaru's EyeSight safety suite is now available on the Impreza and the 2-liter flat-four engine from the previous generation is also back under the hood of the 2016 model. However, it now has direct injection, which increases its horsepower to 152.
What are the Subaru Impreza trim levels?
We offer a variety of Impreza cars from all different generations. Although our used inventory is frequently updated, some of the trims you might find are the: 
Subaru Impreza 2.0i
Subaru Impreza 2.0i Premium
Subaru Impreza 2.0i Sport Premium
Subaru Impreza 2.5i
Subaru Impreza Outback Sport
Subaru Impreza 2.0i Limited
If you'd like more information, visit our Norwich, VT Subaru dealership anytime. Our sales team is happy to answer any of your questions on the used Impreza hatchback or the used Impreza sedan, or any of our other pre-owned Subaru models. We are located in Norwich and proudly serve our friends and neighbors near in Lebanon and Hanover, New Hampshire; as well as Norwich, White River Junction, and Woodstock, Vermont.